Benefits of an (Environmental) Risk Assessment
Starting points on how an environmental risk assessment can provide valuable input.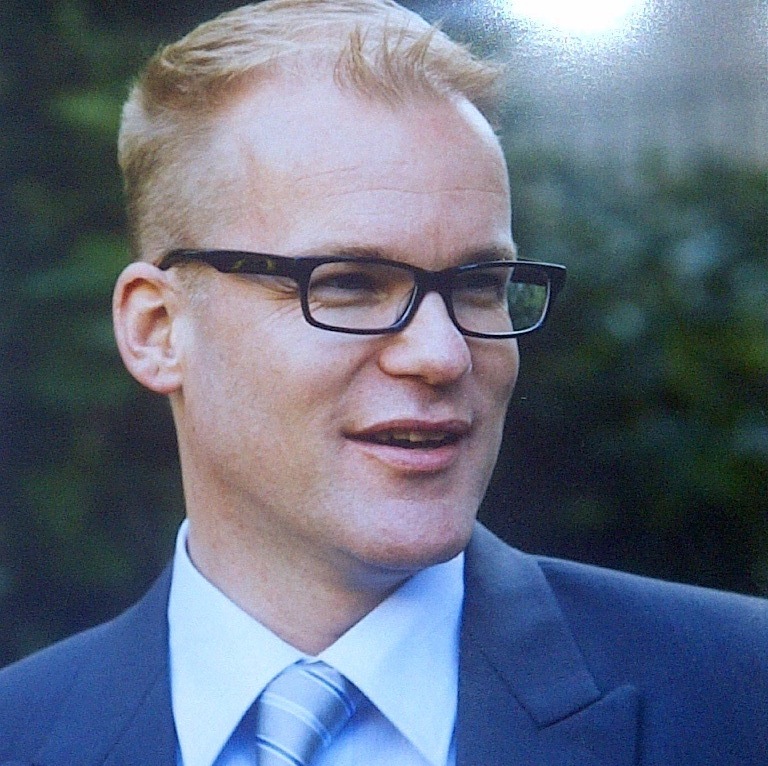 Dear company leader, please ensure that;
Your company is determined to consider the risks of its environmental impact. It is well advised to assess all actual and/or potential risks (environmental, social and cultural).  These in relation to the company's scope and identified by way of a written Risk Assessment. 
Your company implements and maintains a process to identify all aspects of its activities, products and services that have an actual and/or potential impact (environmental, social and cultural) against selected areas of performance.
Your company consults regularly with key stakeholders on the discovered aspects with significance. This dialog in selected environmental areas, is a good route to improvement.
Your key stakeholders include local communities, local government, conservation and environmental authorities, as well as staff and clients:
Above are some early points a company leader needs to consider to prevent and/or mitigate environmental impacts, should they arise.
"Does your company have a documented Risk Assessment that assesses all actual or potential risks? Environmental, Social, Health & Safety as well as Financial?"
Lets see how large companies (G250) are doing, shall we?
This what Global 500 Companies reported back in 2013: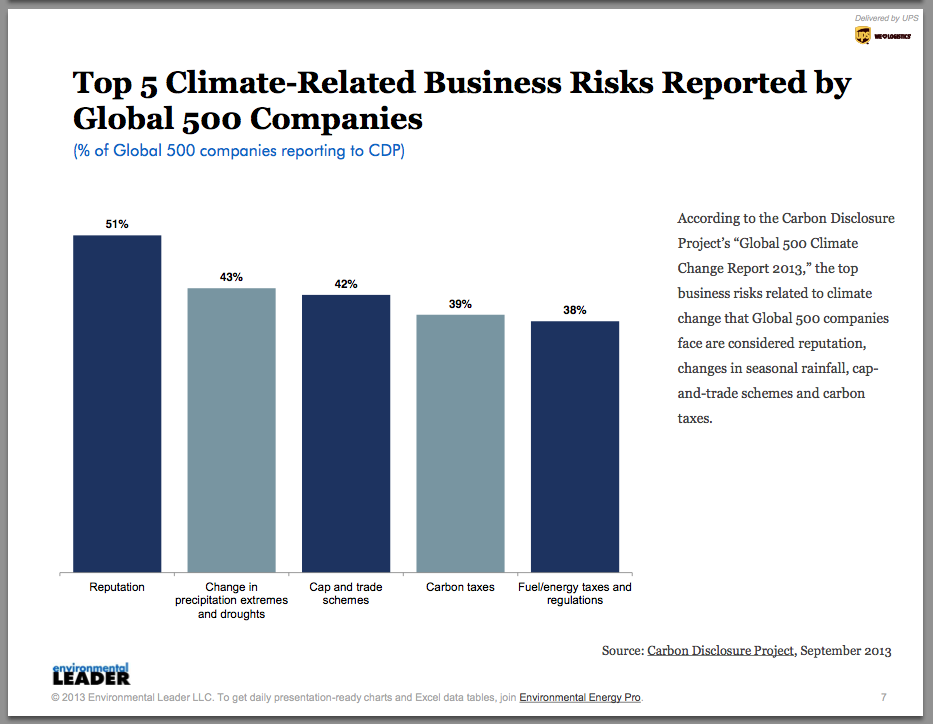 In 2020 – G250 Companies based in France (94 percent), Japan (71 percent) and the US (54 percent) are the most likely to report financial risk from climate change. Conversely, less than half the largest German (47 percent) and Chinese (23 percent) companies do so.
Among the major industry sectors, the oil and gas industry leads with 81 percent of the largest companies reporting climate-related financial risk followed by the retail (70 percent); technology, media and telecommunications (60 percent); and financial services industries (57 percent).
From the surveyed G250 group shows that the quality of climate-related risk disclosures among these companies needs to improve.
Less than one third (31 percent) include a section on climate-related risk in their primary financial report or publish a separate climate risk report; and only one in five (22 percent) provides scenario analysis of climate risks in line with the recommendations of Task Force on Climate-related Financial Disclosures (TCFD).
Source: KPMG website post, dated 19/11/2020; accessed 23/11/2021
It appears that the large companies, over the years have somewhat understood the challenge, however their execution is wanting, even after 7 years. Large companies appear to be challenged, how about SME's?
Should you like to learn more; do not hesitate to get in touch with us, today!