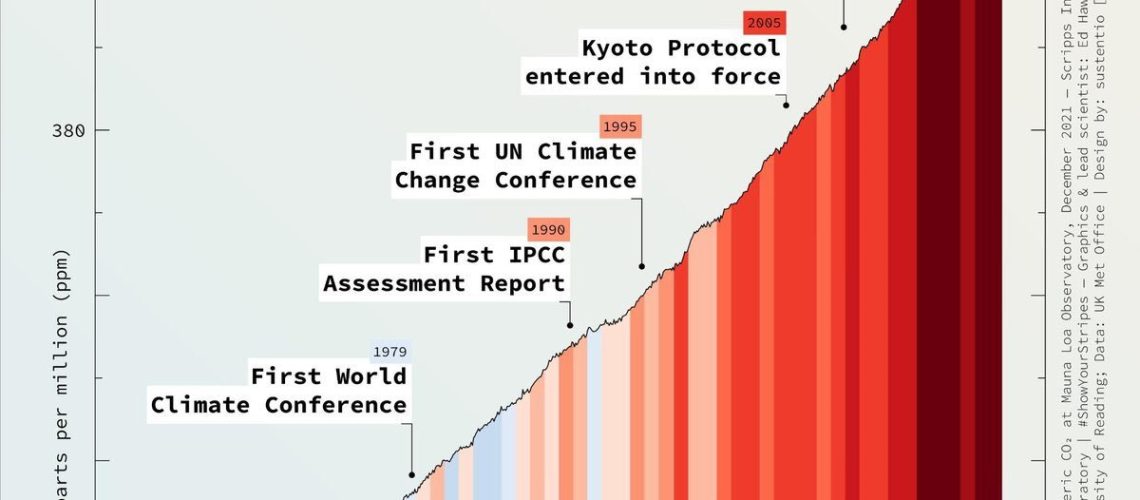 Examples of legal troubles for aprox. 12 well known companies. What is LCA and PEF? EU Law developments on greenwashing expected to come in 2023.
The possibility for companies to buy credits and finance different types of 'offset projects' for carbon emissions leads to greenwashing with unfounded carbon neutrality claims. The European Commission is now preparing to address this as published by Euractiv.com on November 22, 2022.
Early next year, the European Commission is expected to present an initiative to put green claims in check. Green claims made on products will have to follow the PEF (Product Environmental Footprint) calculation method.
And good news, the PEF calculation method does not allow carbon credits to be part of the final carbon footprint result. In other words, the EU could be about to put an end to widespread carbon-neutral claims. 
A couple of weeks ago, UN Secretary-General António Guterres said in November 2022, what most of us think: "We must have zero tolerance for net-zero greenwashing". 
Everyone sees it. Walk into any supermarket, and carbon-neutral claims are everywhere you look. We are drowning in greenwashing – in an ocean of climate neutrality claims. 
Then came 2022, which was the year that policymakers started to take greenwashing a bit more seriously. At least in Europe, they did.
For the first time, companies found themselves in serious legal hot water (see examples list below) for exaggerating or falsifying their sustainability credentials, which might explain why some brands have decided to retreat into their shells (also called "greenhushing") rather than talk about their sustainability progress this year.
Some of the better known companies which had a run in with the law about environmental claims:
Santos
H&M
HSBC Bank
DBS Bank
Unilever
Coldplay (Band)
Lazada
Deutsche Bank
and KLM (Airlines).
(Source:https://www.eco-business.com/news/18-brands-called-out-for-greenwashing-in-2022/) 
Is it possible for so many products to be carbon neutral? Obviously, not. The secret behind climate neutrality claims is that they rely heavily on offsets.
Instead of reducing their emissions, companies can buy credits, and finance different kinds of 'offsetting projects', none of which are guaranteed to actually cancel out the carbon dioxide already emitted when making the product. 
The term 'offset' leads consumers to believe that an offsetting project can technically cancel emissions. That 1 tonne of CO2 emitted equals 1 tonne of CO2 avoided or captured. This is just not the case. 
Let's take the example of planting trees, a very common choice for offsets. Forests take years to absorb the CO2 we produce in an afternoon. Forests need space. There is simply not enough surface or time on the planet to grow trees and offset our way out of the climate crisis.
Not to mention that CO2 storage in trees is temporary. Forests burn (releasing carbon), and increasingly so because of the climate emergency. Clearly, we cannot plant trees and pretend a whirlwind business trip to the other side of the world had no environmental impact.
Beyond forests, other types of offsetting programmes are built around renewable energies or energy efficiency. But they also bear methodological and environmental problems and overstate their carbon benefits. 
Widespread climate-neutral claims are not only misleading; they also send the wrong message – we are misled into thinking that no change in consumption or production patterns is needed. 
Finally, unjustified claims bury the real trailblazers. They prevent genuinely sustainable companies from gaining the visibility they deserve and telling their story. Big emitters' deep pockets can simply buy more credits. 
Offsets – the end of an open greenwashing bar
We expect the European Commission's initiative, due early next year (2023), to put carbon-neutral claims in check.
The most expected feature is that if companies want to make environmental claims, they will have to use the Product Environmental Footprint (PEF) method to calculate the environmental impact of their products, which does not allow offsetting emissions with offset credits. For more info on PEF click here
If this initiative becomes law, it could be the beginning of the end of the Wild West of greenwashing, not only in the EU but worldwide. 
PEF quantifies the impacts of a product over its lifetime using sixteen environmental parameters, including climate change, human toxicity, resource use, and others. But using offsets to compensate for environmental impacts is not part of the PEF equation.
PEF is crystal clear. Offsets cannot be counted in calculating a product's carbon footprint. Companies can declare credit purchases separately, but cannot subtract any offset credits they may have acquired. 
The Commission has also developed the Organisational Environmental Footprint (OEF) to address organisation-wide impacts, which is also expected to forbid the inclusion of offsets.
The OEF is expected to be included in the Commission's proposal as well. But if the EU is serious about banning the use of offsets as an equivalent to reducing one's own emissions, there is one more issue to fix: claims on future performance. That is, how companies report about strategies for future performance, which PEF and OEF do not cover.  
Unfortunately, the deal is far from done yet. In the upcoming months, the proposal will go through the scrutiny of national governments and the European Parliament.
But, if the initiative becomes law and includes PEF, it may well mark the end of climate neutrality claims based on offsets in the EU. 
The first stride in a global race against greenwashing
Guterres' strong speech against greenwashing was made during COP27 as he announced the creation of a high-level group to advise on rules to improve integrity and transparency in net zero commitments.
"We urgently need every business, investor, city, state and region to walk the walk on their net zero promises," said Guterres at the occasion. 
Strict regulation in the EU could be the first step in that urgent race against widespread greenwashing.